Artschatz
SKU:PH9-25-02
Regular price
Sale price
$38.00 USD
Unit price
per
Sale
Sold out
Red/black with red/orange tissue inlay
9 Pointer Ø 25-inch depth 8-inch

Phoenix Paper Star Lantern

This colorful and magical star line swirls and raises from the darkness to illuminate in red fiery tones or icy cools.

Each handmade paper star comes with a pre-installed clear 12-ft cable, an energy saving LED bulb and a 5V AC Adapter.


WHY OUR STARS ARE DIFFERENT
Artschatz Star Lights stand out from all the rest because our stars are the only ones that hang symmetrically with the tip pointing up, (they hang like a traditional "Protective" or "Luck" bringing star).
Our pre-installed cable comes out of the point of the star ensuring that the star is hung properly and quickly ready for use. All other stars you see on the market have the cable coming out of the closing seam, causing the star to hang tip pointing down. 
We use the latest technology of thin cables with USB and AC adapters, our bulbs are energy efficient LEDs that use low wattage and don't get hot.

These are handcrafted stars that provide a fair wage in a safe and ethical working environment. Each star is handmade, please embrace any possible imperfections and enjoy their beautiful appearance when lit!
Each Star is handmade in India and assembled here in New York, USA. Each star has been checked for quality and comes pre-wired with a clear 12-ft cable with on/off switch, an energy saving LED bulb and a 5V AC adapter.
We put a lot of thought and care into our products and try to assure the best quality.
Share
View full details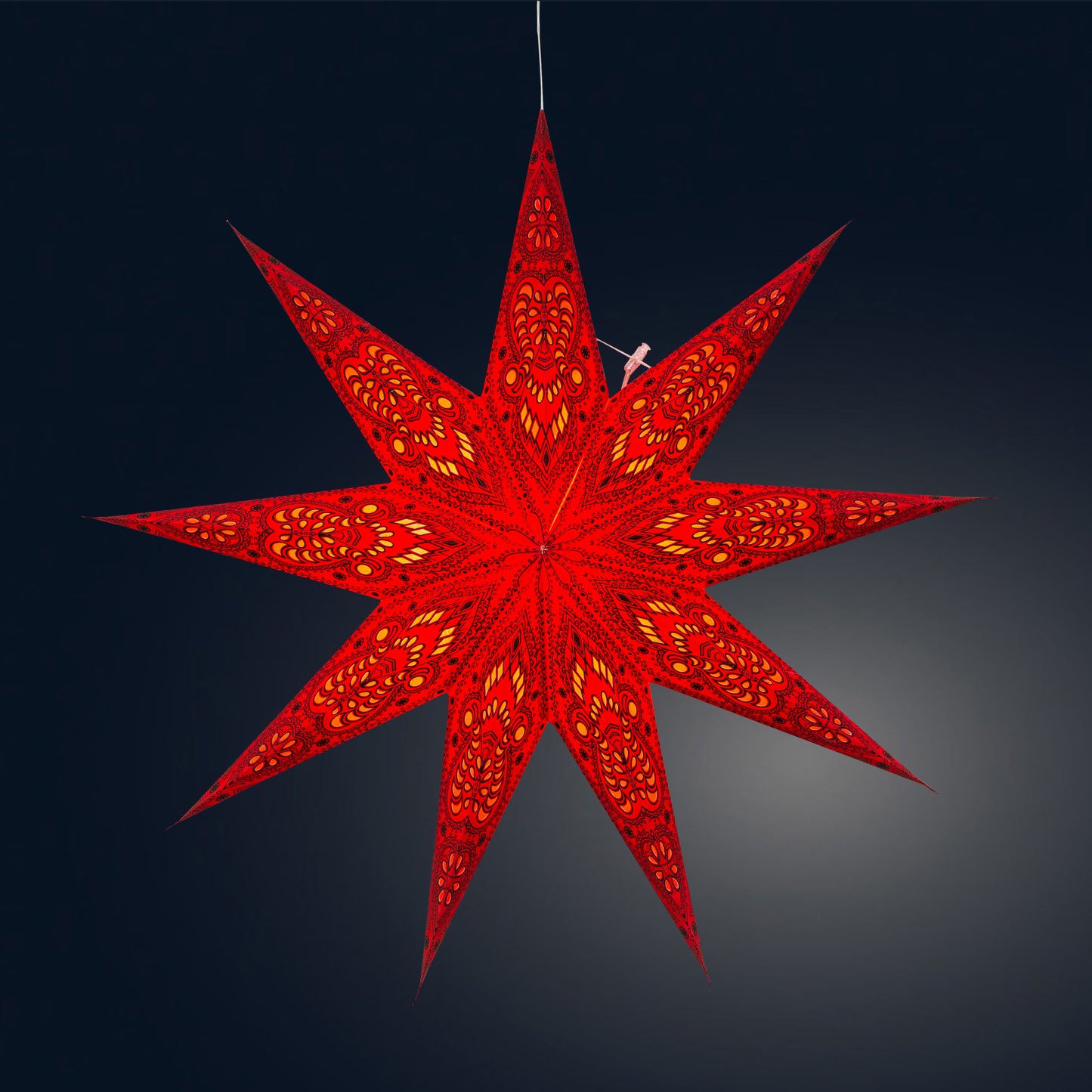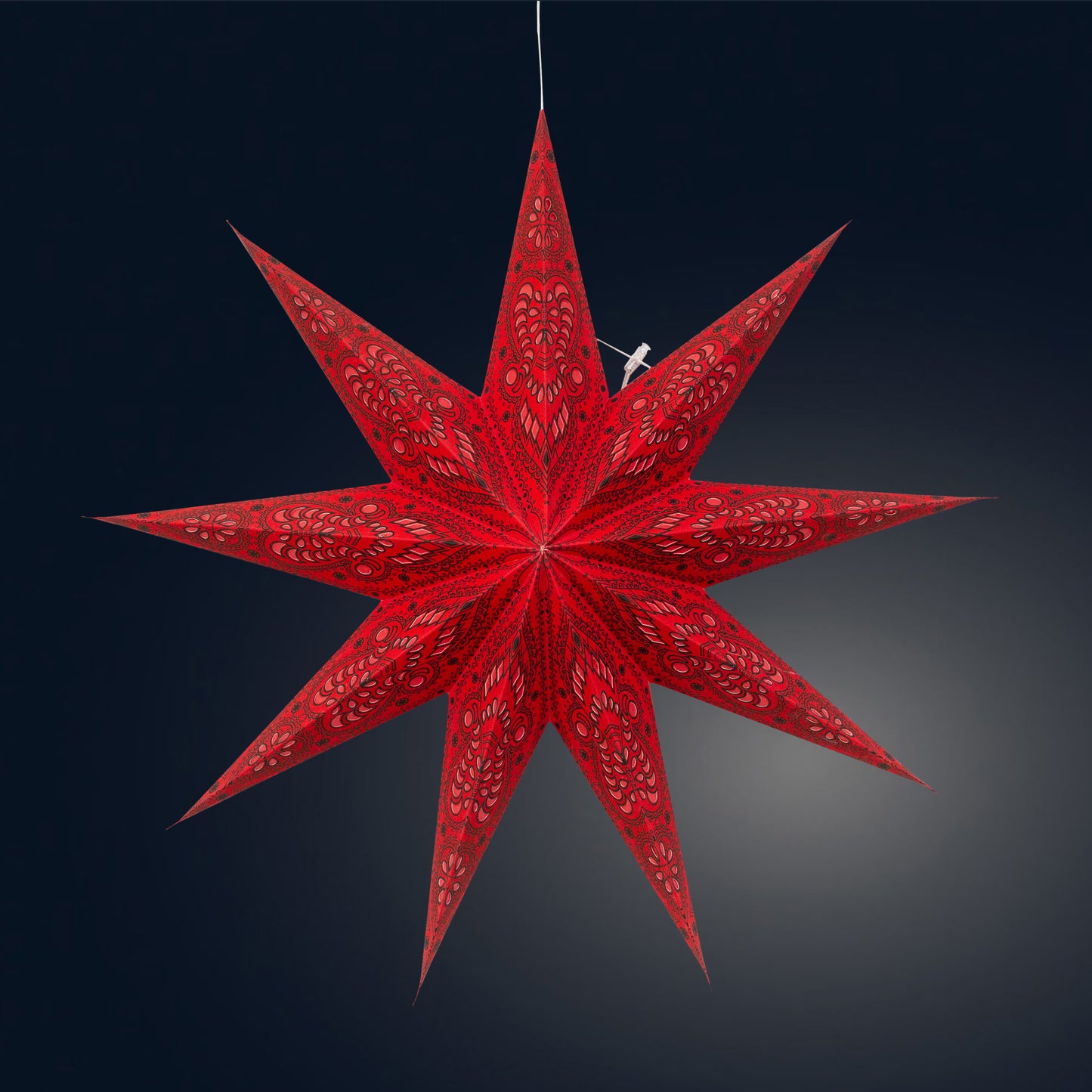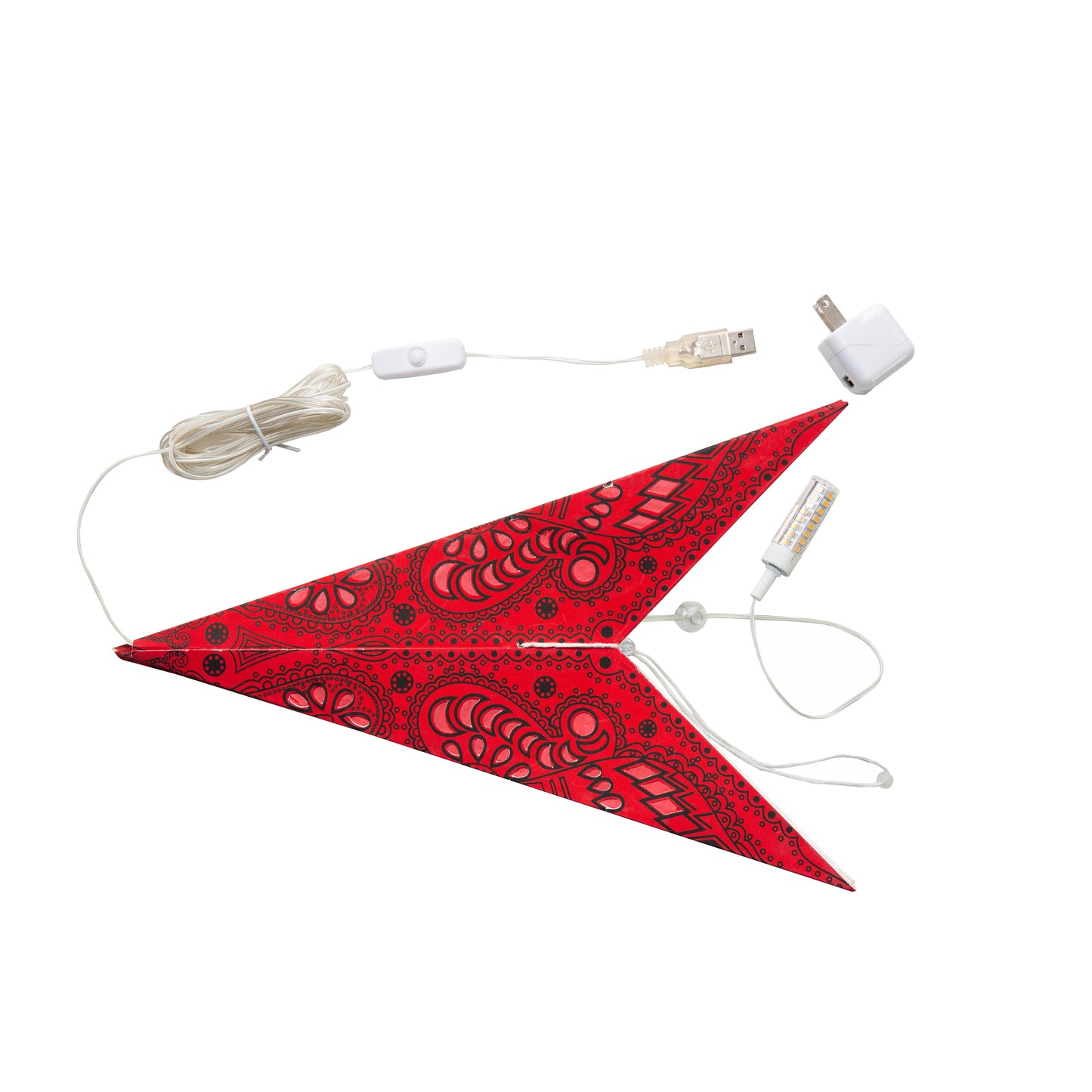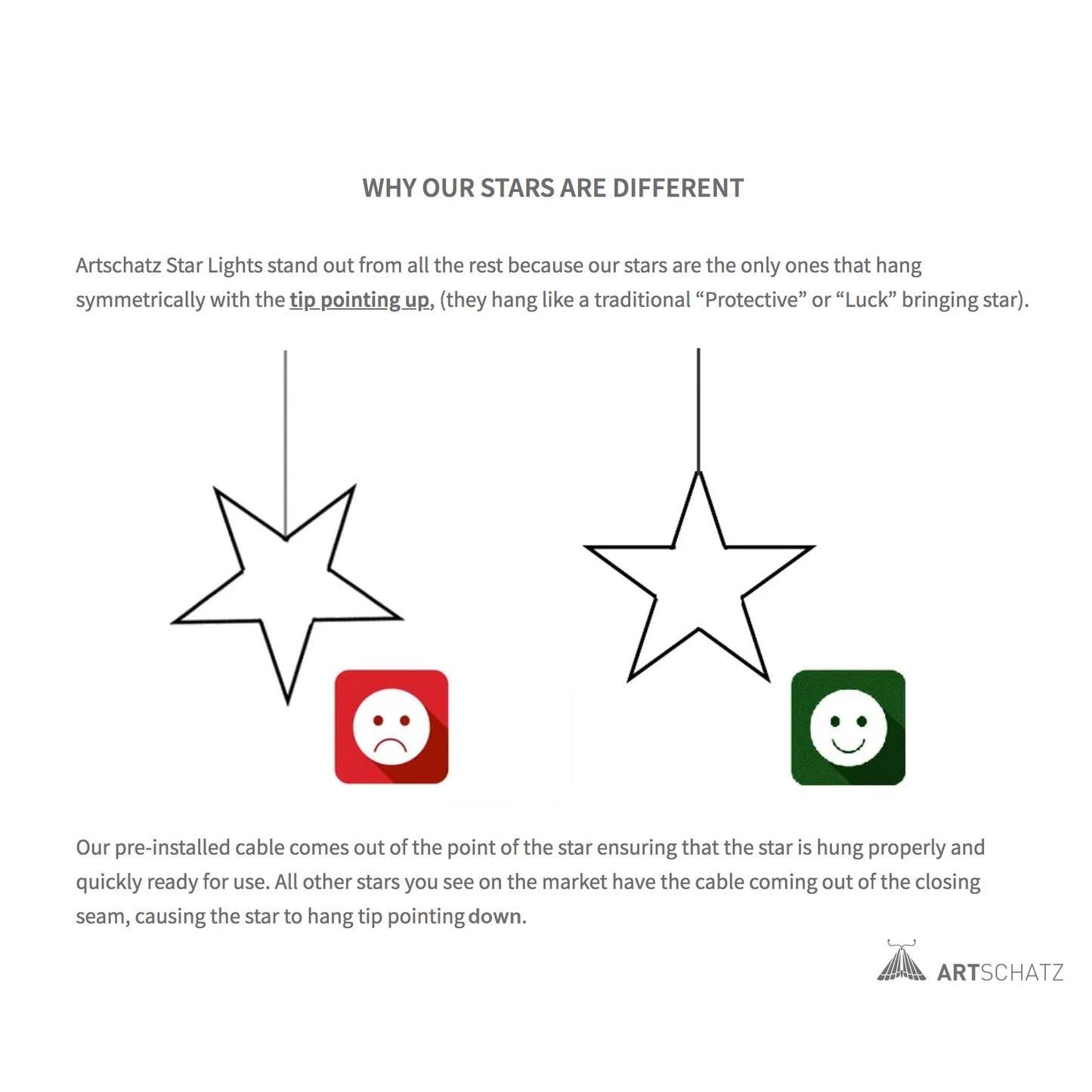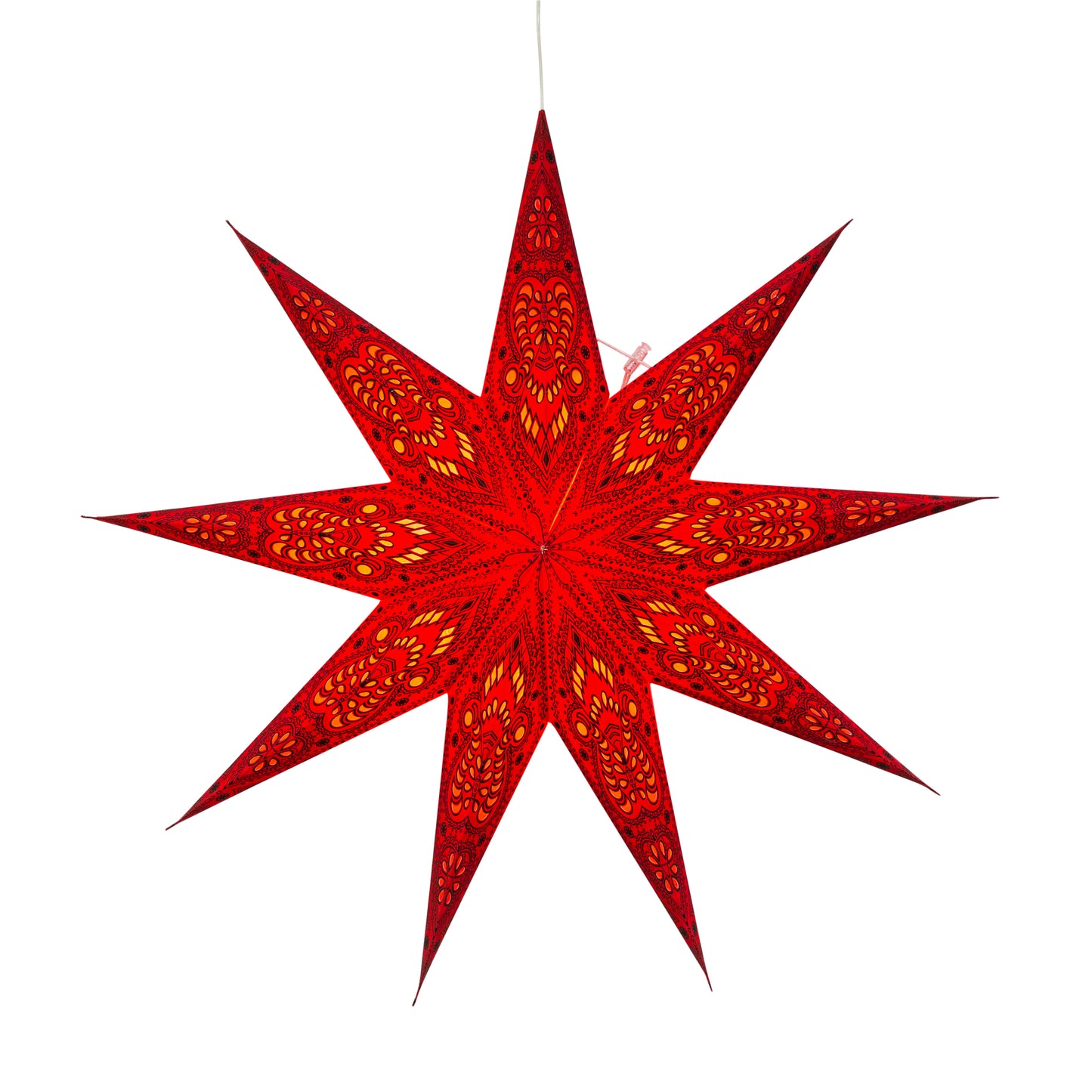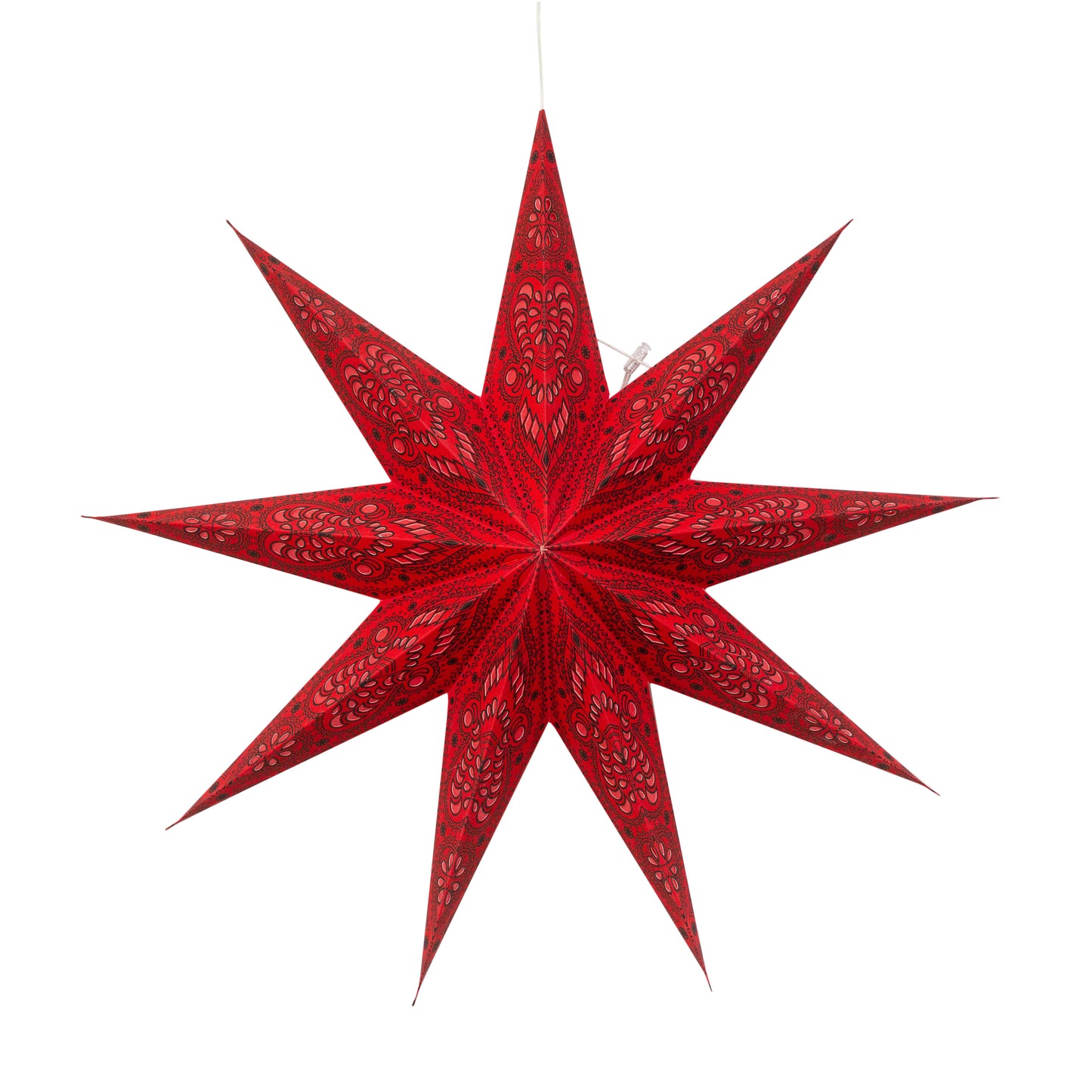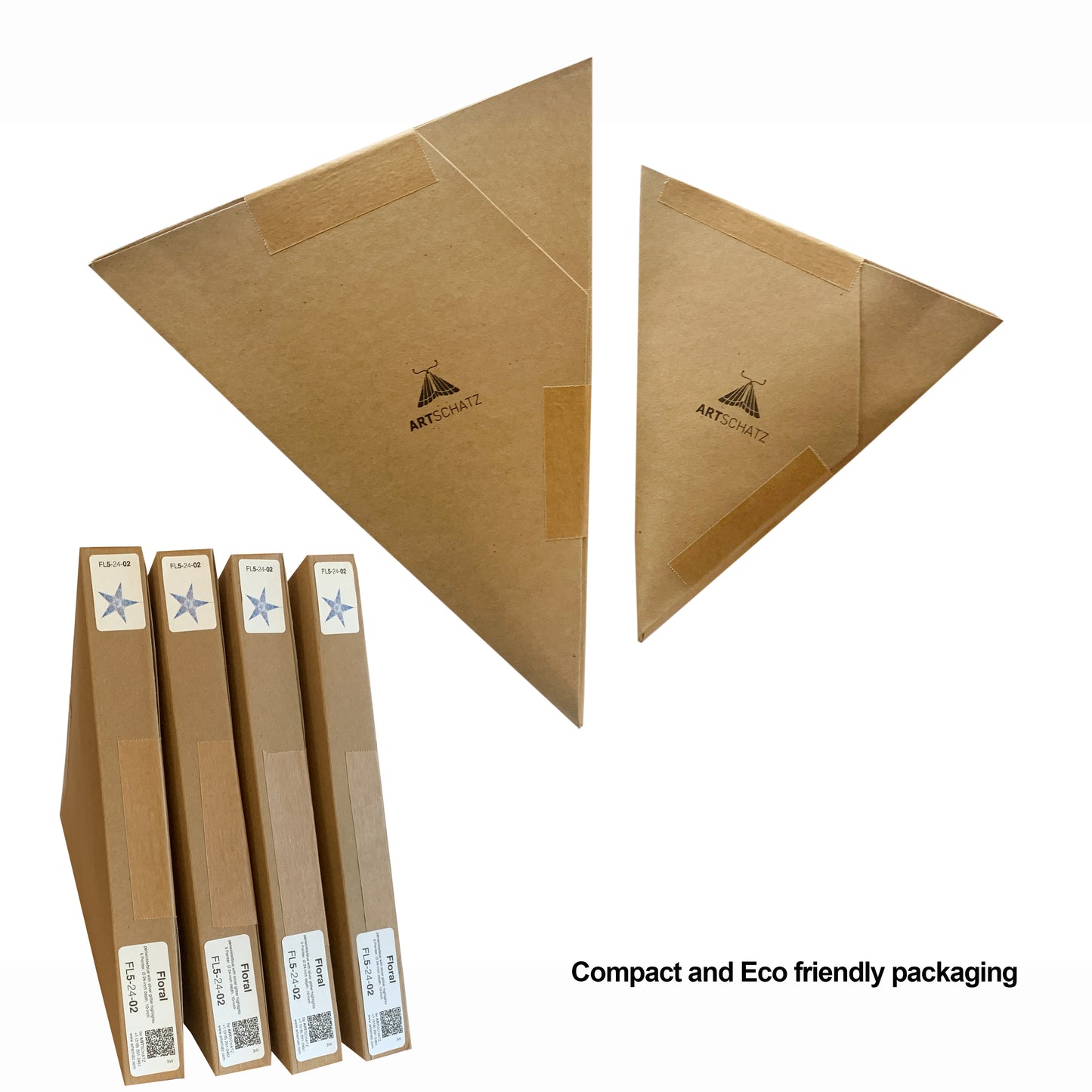 The World is That Much Brighter
I first purchased my star from an auction site for NNCC, three years ago. I was impressed by the design, construction and beauty of the stars. I have now bought several stats of differing sizes as gifts or for personal use and without a doubt these stars make the world just that much brighter.